Pressure Hoses & Hose Reels for Sale in WI
Power Wash Store Milwaukee has the best selection of pressure hoses, reels, and swivels for sale. With years of experience and expert knowledge on every product we have in stock, our employees are sure to help you find you the power wash equipment you need. Visit us today and buy your pressure hoses, reels, and swivels from the Power Wash Store in Milwaukee, WI.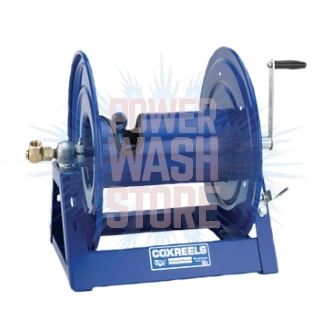 Reels
Abrasion-resistant powder coatings
No-weld seams for fewer breakages
Lightweight and stackable models
Keep your job sites and warehouses safe and organized with hose reels from Power Wash Store Milwaukee. Brands like Cox, Titan, and Legacy bring you the highest-quality hose reels on the market, with a variety of features every contract cleaner wants from their reel.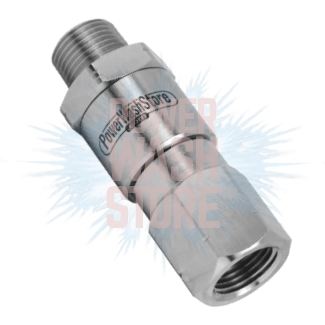 Swivels
Your swivel can make or break a contract cleaning job. You want to make sure the PSI rating on your swivel is at least as high as the output of your machine or risk it breaking on-site. Keep working reliably with quality hose reel swivels from brands like Mosmatic, Legacy, and Titan.
Swivel repair kits available here
Wide size range of inputs/outputs
Modular design for easy repairs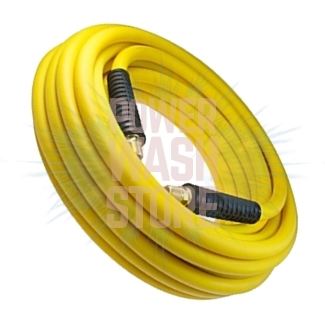 Hoses
By-the-foot or precut lengths available
High-visibility options for added safety
Non-marking models prevent 2x work
A hose is not just a hose. Brands like Water Dragon, Goodyear, and Legacy have put tons of money into R&D to bring you the most useful, durable, and tear-resistant hoses on the market. We carry chemical hoses, jumpers, garden hoses, sewer jetters, vacuum hoses, and more.
Commonly purchased with: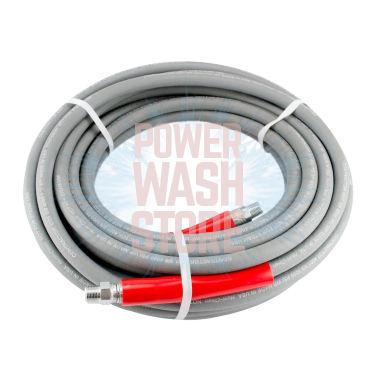 All standard 3/8" Dragon Flex assemblies include 1 solid end and 1 swivel end, 8" molded vinyl color-coded bend restrictors (both ends)...
Learn More