Electric Pressure Washers for Sale in Milwaukee, WI
Thinking of getting an electric power washer in the Milwaukee area? Congratulations, these "softwash" machines are the most sustainable and environmentally-conscious pressure cleaners. Combined with our detergents, chemical boosters, and fragrance boosters made with environmentally-friendly components, you'll be doing the planet a huge favor. We also make custom electric power washers for your commercial business. Contact us for more information!
Pros & Cons of Electric Pressure Washers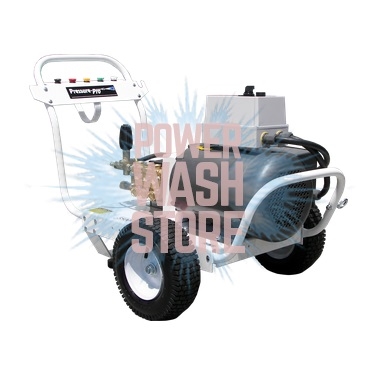 Pros
Costs—less parts, simpler build means cheaper products and fewer maintenance costs over time
Weight—lighter machines means more suitable for home-use applications
No Fumes/Noise—no combustion eliminates exhaust and reduces dBA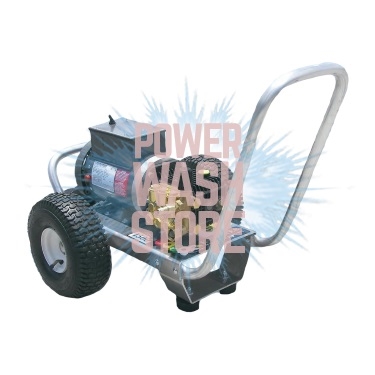 Cons
Less Power—electric pressure washers have only about half the cleaning power of gas machines
Slower Cleaning—less power means slower cleaning of an equal size area
Fixed Power Source—need an outlet or exterior power source to use
Environmentally-Friendly Cleaning Equipment
When we say environmentally friendly, we mean it. Electric power washers are safe for use around plants and animals. They're much quieter than gas-powered pressure washers, so you won't tick off your neighbors with the noise and exhaust of a gas-powered machine. Used with biodegradable surfactants and detergents, you can wash the windows and siding on your house without worrying about the runoff harming any plants in the vicinity. Electric power washers are ideal for commercial applications that require you to move from job to job quickly. Not having to haul gasoline around saves on weight and time.
Free Product Demonstration
Before you buy a power washer, it's a good idea to know if it's a good match for you or not. We want to make sure it is as much as you do, so we offer free product demonstrations at our Milwaukee store. An informed decision is always the best decision, so stop in and let us show you how the model you're considering works and what sort of maintenance is required.
Pressure Washer Rentals in WI
Maybe you don't really need to buy a power washer. Maybe you just need to use one once in a while. Solution: Rent one from the Power Wash Store in Milwaukee, WI. Just let us know what kind of job you're planning to tackle and we'll recommend the best machine for getting the job done. That's not all, we'll also show you how to use the machine. To ensure we have what you need when you need it, we recommend calling ahead of time to reserve a machine.