Pressure Washer Nozzles for Sale in Milwaukee, WI
Power Wash Store Milwaukee has the best selection of pressure washer nozzles for sale. With years of experience and expert knowledge on every product we have in stock, our employees are sure to help you find you the pressure washer nozzle you need. Visit us today and buy your pressure washer nozzles, hoses, reels, and swivels from Power Wash Store Milwaukee.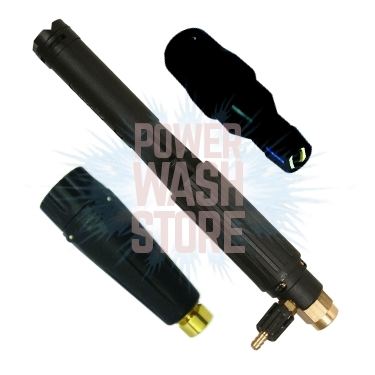 Makes detergents foamier
Throws foam farther
Covers larger areas
Keep your job sites and warehouses safe and organized with hose reels from Power Wash Store Milwaukee. Brands like Cox, Titan, and Legacy bring you the highest-quality hose reels on the market, with a variety of features every contract cleaner wants from their reel.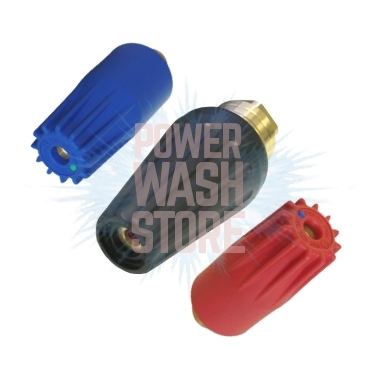 Turbo Nozzles
Turbo nozzles are preferred on harder surfaces for removing stains, grime, oil, or gum spots that are really stuck on good. The rotating heads and 0° angles really blast away the mess in a hurry so you can get the job done quickly and efficiently.
Strong, high-impact housing
Up to 10x the cleaning power
0° impact w/ 15°-25° coverage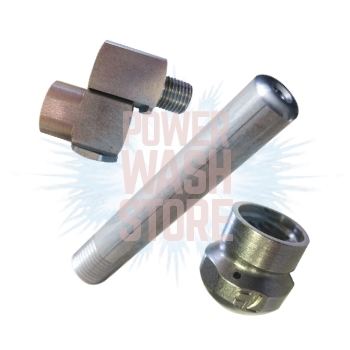 Specialty Use
Nozzle Holders: easy switching
Long-Range Nozzles: roofs/siding
Sewer Jetting Nozzles: pipe clogs
Can't find what you want in the big box stores? Call Power Wash Store Milwaukee or come into the shop and find out that we have the specialty pressure washer nozzles you need to get the job done much faster without working much harder.
Commonly purchased with: