Gas Pressure Washers for Sale in Milwaukee, WI
Thinking of getting a gas pressure washer in the Milwaukee area, but wondering if you might be better off with an electric pressure washer? Talk to us. We're a no-pressure pressure washer dealer in Milwaukee, so we'll take the time to help you find the best pressure washer for your needs and your budget. There are pros and cons to each type of pressure washer depending on your commercial business needs.
Pros & Cons of Gas Pressure Washers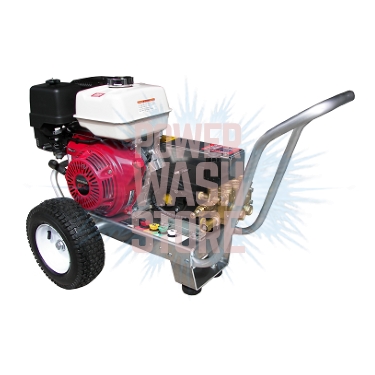 Pros
Power – gas pressure washers have nearly twice the cleaning power of their electric counterparts
Speed – more power means you can clean faster and more efficiently
Portability – no need to plug into outlets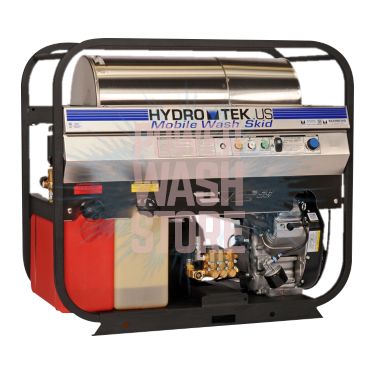 Cons
Noise – gas pressure washers are much louder than electric models
Winterizing – need to be winterized since gas machines shouldn't be stored indoors
More Dangerous – more power means operators need to exercise more caution
Hot and Cold Water Gas Models
The Power Wash Store of Milwaukee, WI carries a huge selection of both hot and cold water gas pressure washers for purchase or rent. Let us know what you need and how you plan to use it, and we'll do what we can to help you out.
New Models, New Features, New Users
If this is your first pressure washer purchase, or you could use a little help getting acquainted with a new purchase, the Power Wash Store is here to help. Before you buy or rent any equipment, ask us for a demo. We'll show you how it works and help you make sure it's the right machine for your needs.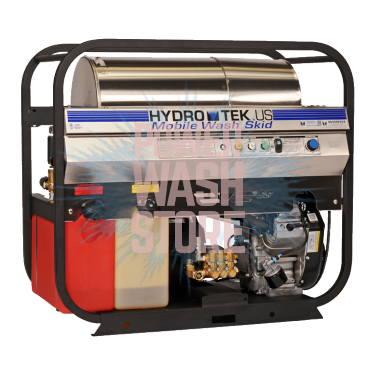 We have hot water pressure washer skids to meet all of your cleaning needs. Please call for size and availability.
Learn More