Custom Pressure Washer Equipment for Sale in Milwaukee, WI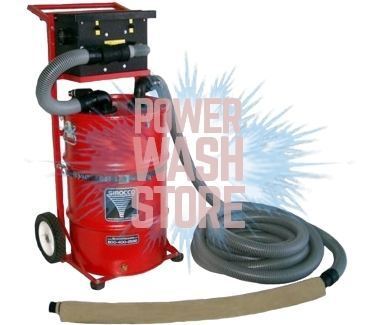 Water Reclaim
Vacuums & Containment
The Power Wash Store is committed to offering products that have as little impact on the environment as possible. In addition to environmentally-friendly pressure washer detergents, we also have a great inventory of water reclaim machines, vacuums, berms, booms and containment systems.
Helping the environment is not only good for your business and its image, but it's also good to know you're doing your part to help sustain the planet. Come by our shop and check out our selection of environmentally-friendly equipment from
Hydro Tek
IPC Eagle
RHG Vacuums
Sirocco
Steel Eagle
Real Life Example
The Problems:
Didn't want employees pulling a trailer with a truck
Local customers often have well water or low pressure making steady water flow difficult
Customer wanted both hot water & cold water washing options
The Solutions:
Drop-in skid base for pick-up truck solves trailer issues
200-gallon tank and booster pump solves water supply issues
Added vertical burner to machine with existing cold water skid solves hot/cold water issue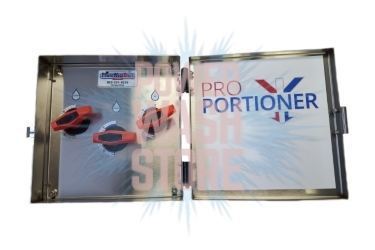 PRO-portioner
Chemical Mixing System
The PRO-portioner chemical mixing system saves you time and money, helping you get the job done faster, more efficiently, and with less waste by mixing the chemicals in as you wash.
No more batch-mixing. Just pull up to the job site, start your machines, and wash. There's no measuring and mixing of chemicals, and no extra mixed chemicals leftover when you're done. Instead, there's one tank for water and one for your chemicals. All it takes is a simple turn of the dials, and you're ready to wash.
The PRO-portioner is one of the most useful tools you can have in your arsenal, and it's a Power Wash Store exclusive--created by us for people like you.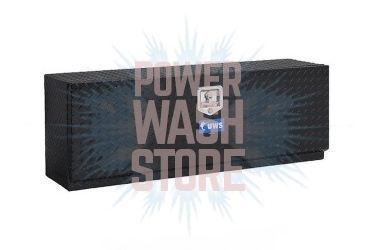 Storage Solutions
Tool Chests & Tanks
Tool chests from Storage Solutions keep everything you need for the job securely in place. Compartment options make it easy to keep all your gear organized. They're available in stainless steel or black and in various sizes to fit a wide range of vehicles.
If you're thinking the PRO-portioner won't work for you because you don't have separate tanks to hold your water and chemicals, don't rule it out yet. The Power Wash Store has tanks in all sizes, so no matter what kind of vehicle you have there's a solution.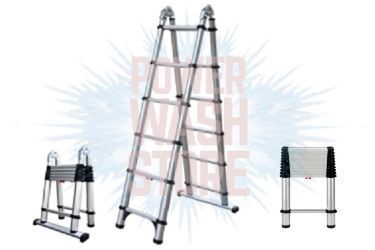 Ladders
Folding & Extendable
Besides the hassle of dragging a ladder around a job site, there's the hassle of transporting it. Still, it's one of those things you just need to have with you. Fortunately, there are compact ladders—and the Power Wash Store has them.
Our compact ladders are made with high-quality, aircraft-grade aluminum so they're lightweight but strong. The way they fold and compress makes them ideal for jobs like roof washing, where you have to move around a lot.
If you're in doubt about how well a collapsible ladder can work, stop by our Milwaukee shop and try one out for yourself. We offer free demonstrations because we believe in our products.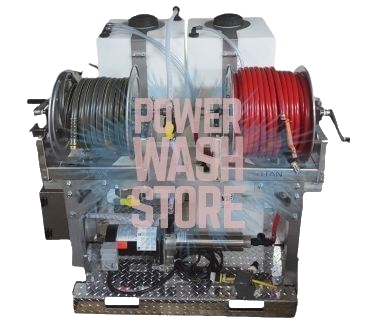 Need some customized equipment? Custom washer skids are available with a booster pump, air diaphragm pump or 12V pump. These mini skids have a footprint of 40" x 44". Select the right options for your washer setup when you work with Power Wash Store.
Learn More