Karcher Pressure Washers & Accessories
Karcher is a German company that makes high-quality pressure washers, flat surface cleaners, floor sweepers and more. Whatever your cleaning needs, Karcher has a pressure washer that'll work for you. Small portable electric pressure washers are available for normal home users looking to clean things around the house all the way up to full-scale commercial pressure washer trailers.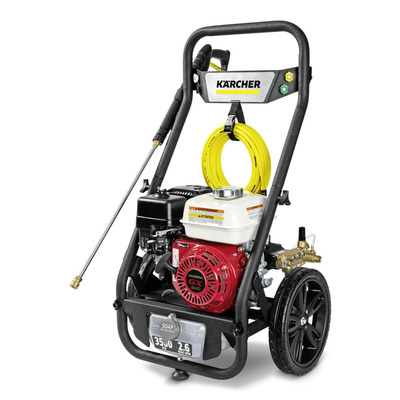 Contact us for availability on:
Karcher Gas Pressure Washers
Electric Pressure Washers
Karcher Flat Surface Cleaners
Floor Scrubbers
Karcher Detergents
Karcher Water Recovery Systems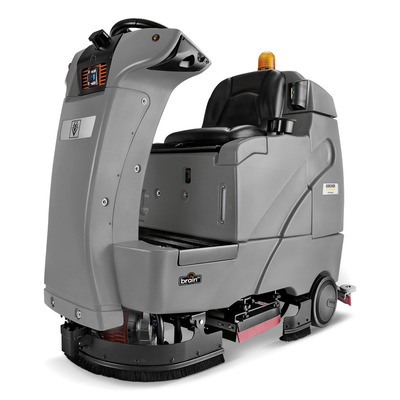 Karcher Surface Cleaners
In addition to their pressure washers, Karcher manufactures surface cleaners for a wide number of applications. They make flat surface cleaners for pressure washers up to autonomous floor sweepers used to keep large warehouses and department store floors clean. Their machines are available in a wide variety of sizes, so we're sure we have a cleaning solution for you.
Floor scrubbers

Floor sweepers

Autonomous floor cleaners

Burnishers
Not sure what machine is best for your business? Give us a call or fill out a form and tell us a little about your cleaning challenge and we'll be able to offer a cleaning solution that is right for you.
Karcher Soaps & Detergents
Not only does Karcher make the pressure washing machines they make the detergents for them as well.
Pressure Washer Detergents
Auto Wash
Building Interior/Exterior Cleaner
Coil Descaler
Concrete Cleaner
Vehicle Pre-Soak
Vehicle Tire & Rim Cleaner
Vehicle Wax
Vital Oxide
Floor Scrubber Detergents
Neutral Floor Cleaning Detergent
Shop Floor Cleaner
Warehouse Floor Cleaner
General Purpose Cleaner