Pressure Washer Wands & Guns for Sale in Milwaukee, WI
Power Wash Store Milwaukee has the best selection of pressure washer lances, spray guns, and accessories. With years of experience and expert knowledge on every product we have in stock, our employees are sure to help you find the power wash equipment you need. Visit us today and buy your pressure washer lances, spray guns, and accessories from Power Wash Store Milwaukee, WI.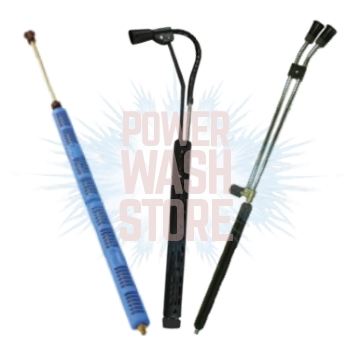 Lances
Dual-head and nozzle lances
Push/pull flexible lances
Stainless steel w/ vented grip
Lances, wands. Whatever you call them, they do a lot of the work when you're using pressure washers. With the right lance, you can save your body and energy for later in the day when you need it more. Vented grips, flexible bodies, and dual necks for less frequent changing. Save yourself.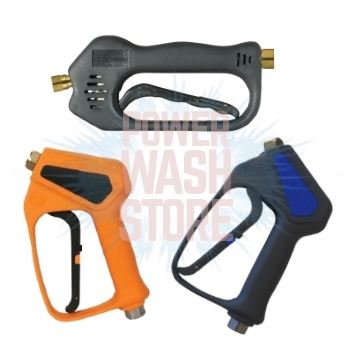 Spray Guns
You have a pressure washer. You have the hoses and detergents to help reduce the effort and time you need to spend. Now take it to the next level and grab a comfortable spray gun with an easy-to-pull trigger so you can clean without exhausting yourself. Stop by today or call 210-437-0111.
Ergonomically-correct handles
Wide size range of inputs/outputs
Modular design for easy repairs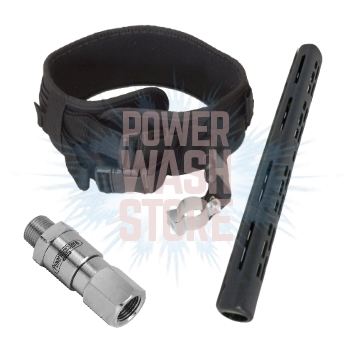 Accessories
Ventilated handles
High-quality hose swivels
Telescoping wand belts
Buying equipment from the Power Wash Store Milwaukee gives you more than just good prices on your gear. We give you the know-how to get things done efficiently, quickly, and with minimal strain on your body. It's a very physical industry. No need to make your job any harder.
Commonly purchased with: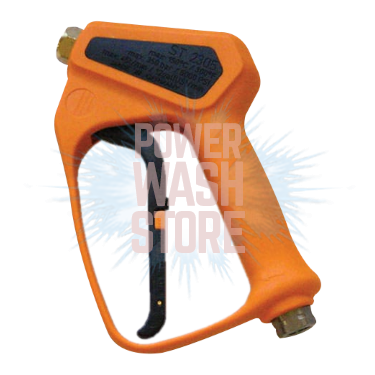 The easiest opening and holding trigger requires nearly half the effort of the other rear-entry guns. Contact for quote.
Learn More