Landa Pressure Washers & Accessories
Landa is a manufacturer of high-performance pressure washers suitable for a variety of applications around the house and for commercial and industrial applications. Whether you are looking for an inexpensive unit to clean things around your house or wash professionally, Landa has a pressure washer for you.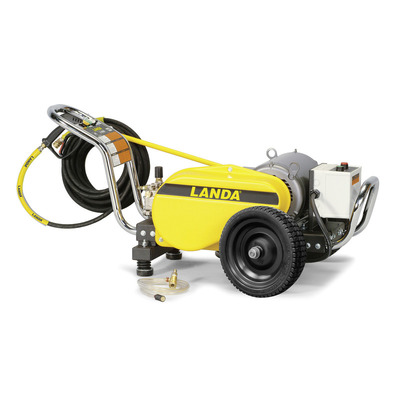 Contact us for availability on:
Landa cold water electric pressure washers
Landa cold water gas pressure washers
Landa electric hot water pressure washers
Landa Hot water gas pressure washers
Landa Pressure washer trailers
Landa Water Recovery Systems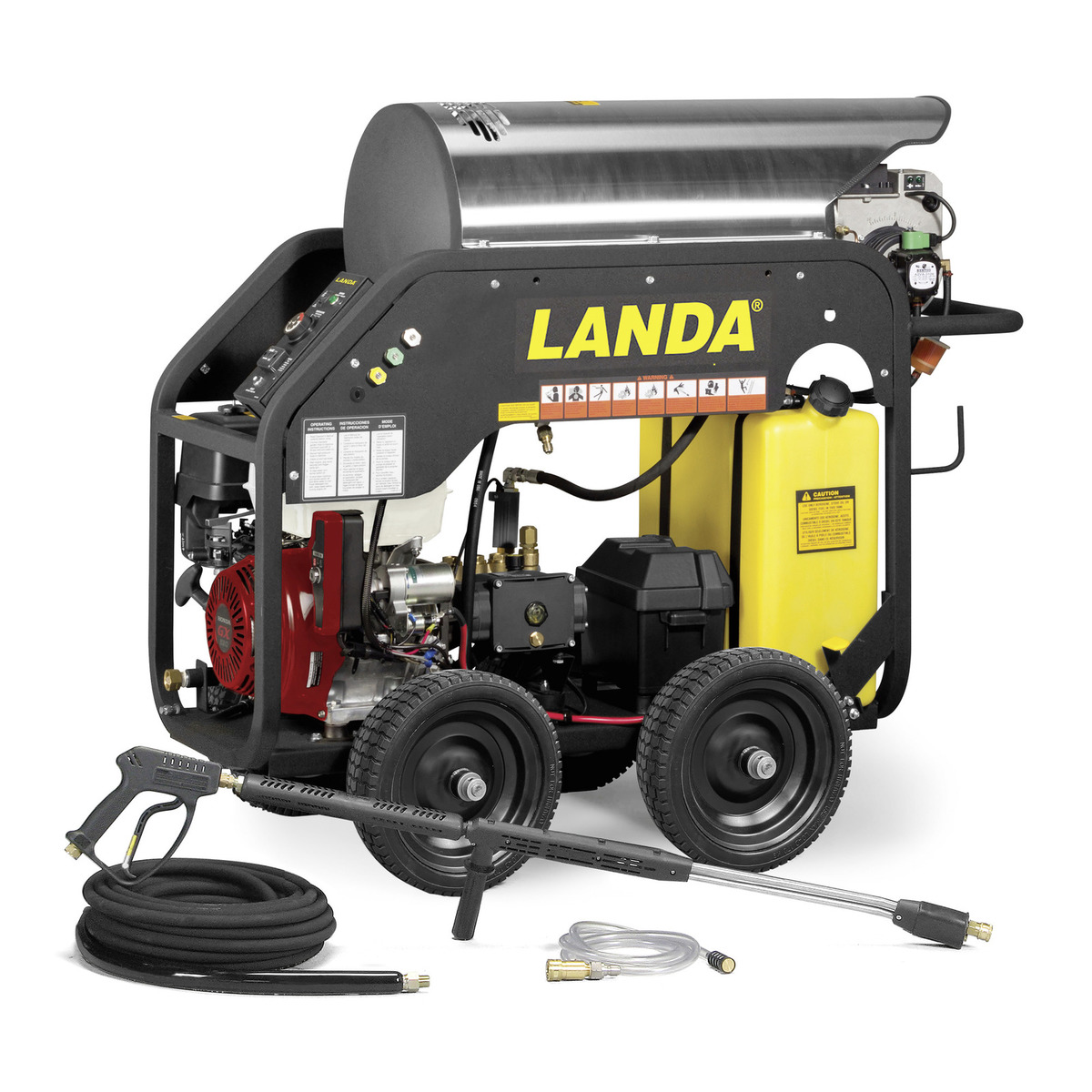 Landa Accessories
In addition to their pressure washers and other machines, Landa produces pressure washer accessories that allow you to clean more efficiently.
Landa Water Jet flat surface cleaner is 20" wide with an adjustable height so you can tackle uneven surfaces. It works with hot and cold water systems and comes equipped with an attached spray gun to provide an easy way to spot clean.
Landa Rotary Nozzle offers powerful cleaning with a 0-degree spray pattern providing a strong clean while its rotating action allows you to cover a wider surface area than a standard 0-degree nozzle. This nozzle is perfect for use on concrete, stone, construction equipment and other hard surfaces.
Landa Foamer applies the detergent or soap in an even and thick coating allowing your soap to work at maximum strength. This foamer is an excellent choice for any soft washing system.
Landa Hose Reels are some of the most versatile hose reels in the industry. These hose reels can be wall-mounted or mounted directly to your unit with stackable options available.