Gutter Butter Pressure Washer Detergent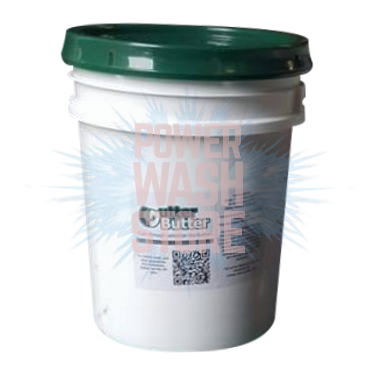 Gutter Butter is a biodegradable, concentrated cleaner effective at removing oxidation from many surfaces including gutters, siding, metal roofs, and more!
Usage Tips:
Prewet surface and surrounding areas prior to use, pay special attention to windows.
Do not allow the product to dry on the surface.
Always test inconspicuous areas. Use in temps above 50 degrees Fahrenheit.
Do not use on polished aluminum. Stucco/dryvit may change color, use with caution.
Always wear appropriate PPE, gloves and eye protection.
Dilution Suggestions:
Gutter Brightening – 10:1 (17 oz/gal)
Vinyl Siding Restoration – approx. 24 oz/gal start low and increase as needed
Metal Roof Restoration – approx. 24 oz/gal start low and increase as needed
Gutter Butter Customer Review